WELCOME TO OUR ONLINE BUTCHERY!
Enjoy a selection of your favourite Heydenrychs products for secure purchase and delivery direct to your door. Happy shopping!
CAN'T FIND WHAT YOU'RE LOOKING FOR?
No problem. Get in touch with us and we'll make a plan!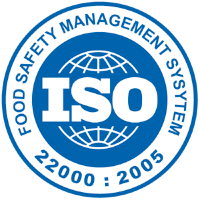 We're an ISO 22000:2005 company
Shop with confidence! We've achieved ISO 22000:2005 certification by successfully demonstrating our ongoing ability to control food safety hazards to ensure that the food we produce is safe for your enjoyment.